Millstream Area CU
We'd love to hear from you!
Please give us a call at:
(419) 422-5626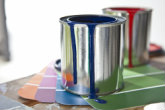 Draft Line of Credit
If you are a member in good standing with an active checking account, you can apply for a draft line of credit that connects to your checking account. You can access up to $500 to cover any unexpected expenses or even prevent a checks from bouncing! You can pay off the entire balance at once or make a low monthly payment of $35.
Summary

Must be 18 years or older
Member must have verifiable income
Only available to members with active checking account
No annual fee
No monthly service charge
Line of credit up to $500
Low monthly payments of $35
10 day grace period on payments
Loan application must be filled out and signed by all applicants
Credit qualifications, terms, and conditions apply.