Millstream Area CU
We'd love to hear from you!
Please give us a call at:
(419) 422-5626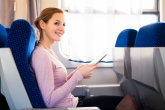 Signature Loans
Whether you're shopping for a new computer or want to take a special vacation, a signature loan may be the key to funding your dream. Because these loans are not secured by any collateral, eligibility is based on certain terms and conditions.
Summary

Get funding for what you want or need
Consolidation, personal use, small purchases
Credit approval required
No application fees or pre-payment penalties
Competitive fixed and variable rates
Payment protection available
Friendly, experienced Financial Service Officers
Decisions made locally
10 day grace period on payments
Personal service for the life of the loan
Credit qualifications, terms, and conditions apply.