Millstream Area CU
We'd love to hear from you!
Please give us a call at:
(419) 422-5626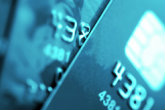 Report Lost or Stolen Cards
Credit Cards
Debit Cards
In cases of nonbusiness hours, please contact Visa® directly and report your credit card as lost or stolen. For lost or stolen debit cards, please call (419) 422-5626 and choose option 3.
All Millstream debit cards—and soon Millstream credit cards—are compatible with CardValet on the App Store or Google play. CardValet allows you to turn your Millstream card on and off with the tap of your finger, set spending limits, restrict transactions by GPS location, and you can receive alerts for real-time transactions. For more information, visit our CardValet page.