Millstream Area CU
We'd love to hear from you!
Please give us a call at:
(419) 422-5626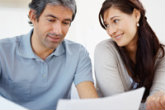 Overdraft Savings
Avoid the embarrassment and hassle of a bounced check and a negative account with an overdraft savings! This savings account is used for automatic transfers directly to your checking account. If an item clears and there are insufficient funds in your account, the money will automatically transfer and clear the item.
Summary

No minimum deposit to open
Saves the embarrassment of bounced checks
Earns interest on a low daily balance of $100
Dividends are paid quarterly