View all posts
Buying a Home in a Seller's Market
09/17/2021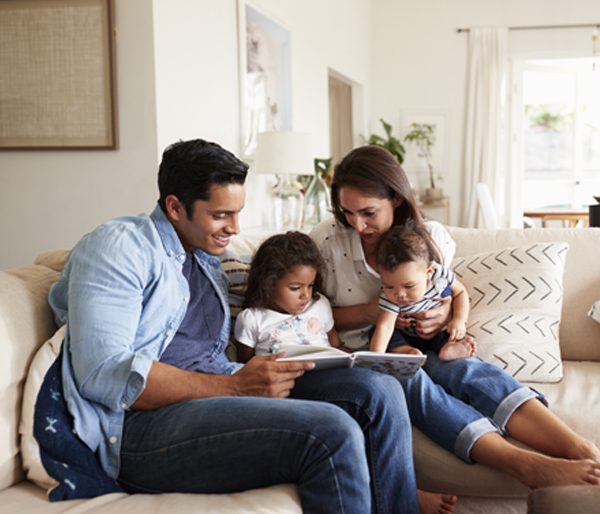 You've made the decision to buy a new home. Or maybe this is your first time. You're probably excited and can't wait to go house hunting. If the market is a "Buyer's Market," one in which supply exceeds demand, you'll have plenty of time to get your financing in order and look at as many homes as you like.
But what if demand is high and supply is low? Then you're in a "Seller's Market." During a seller's market, homes sell almost as soon as they become available, often causing buyers to have bidding wars with each other. They attempt to outbid the other buyers, offering the seller more than the seller asked for.
When you find a home you love, you'll need to act fast. Sellers don't want to wait for buyers who are still working on their financing. Before you start looking at homes, take care of two things first:
Get preapproved for a mortgage – Show the seller you have your mortgage approved and you're immediately ready to close on the offer. Offers without a mortgage contingency will jump to the head of the line.
Get your down payment ready – Have paperwork showing you have proof of funds.
By getting pre-approved for your mortgage, you'll know exactly how much house you can afford as well as get a head start on most of the other buyers. Also, since you will know the maximum that you can afford, you will be able to save time by searching only for those houses in your price range. Don't even try offering less than the listed price during a seller's market – that will only get you kicked out of the running.
The pandemic has exacerbated this situation. More often than not, we are seeing houses selling for far beyond their asking price, so look at a house that is asking for less than your approved mortgage to stay in your budget. We are also seeing buyers sweetening the pot by paying closing costs, waiving inspections, and offering flexible occupancy agreements. While none of these practices are recommended, all of these costs should be taken into consideration when planning your budget.
One of the best pieces of advice a buyer can take to heart is to be patient. Do not expect to land the first home you fall in love with, and don't be discouraged when this happens. More houses will come along and the more experience you have will better position you to evaluate the deal that you are getting.
Millstream Area Credit Union can help you begin this journey. Talk to our wonderful mortgage loan originator, Ann Tong, about getting pre-approved. She will calculate how much you can afford, find the best interest rate you qualify for, and help you get to the front of the line in a Seller's Market.