Millstream Area CU
We'd love to hear from you!
Please give us a call at:
(419) 422-5626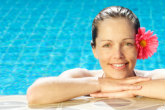 Loan Specials
Holiday Loan Special
Do you need a little extra cash this holiday season? A Holiday Loan may be just what you're looking for! From November 1st through December 31st, borrow up to $1,500 with as low as 5.99% APR and your first payment will not be due until January 31st, 2020!
MACU Money Loan Special
Are YOU ready to get a discount on your next loan? August 1st through November 30th bring in a Millstream Area Credit Union $ MONEY CHIP $ to get 0.50% off the interest rate of your next loan! Don't need a new loan? No problem! Bring in your old, tired loan from another financial institution and refinance it with us to get this awesome discount!!
Here's what YOU need to know about this AMAZING offer:
Get 0.50% off the interest rate of any approved loan
Loan must be approved by November 30, 2019
This offer may not be used with any other promotion (including Holiday Loan Specials & Skip-A-Pays)
Loans currently held by MACU will not be eligible to be refinanced with this offer
Minimum loan amount is $2,500
Where can you get Millstream $ MONEY CHIPS $? Visit any of the following locations to get your ticket to saving money today!
Millstream Area Credit Union – Western Avenue Branch
Millstream Area Credit Union – North Baltimore Branch
Great Scot – West Main Cross St, Findlay
Great Scot – Deshler Rd, North Baltimore
Dietsch Brothers - West Main Cross St, Findlay
Oler's Bar & Grill – Lima Ave, Findlay
Shear Vanity Salon – South Main St, Findlay