Millstream Area CU
We'd love to hear from you!
Please give us a call at:
(419) 422-5626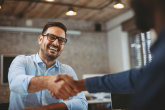 Loan Specials
Holiday Loan Special
Do you need a little extra cash this holiday season? A Holiday Loan may be just what you're looking for! From November 1st through December 31st, borrow up to $1,500 with as low as 5.99% APR and your first payment will not be due until January 31st, 2020!